ABOUT US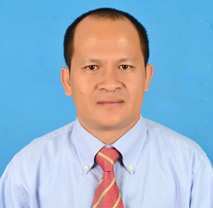 Angkor Well Project is the brainchild of Mr. Ouk Sophal ( Phal ), who was born on June 10, 1973 and he is married with three children. Mr. Phal has so much passion to help the poor after being a tour guide since 1993. Mr. Phal found the poverty here is a real shock. He decided to devote most of his time talking to his clients while touring to see if anyone of them interested in seeing the villages and he always brought up that basic sanity and clean water are the key to the villagers' health to his clients. His vision to help the villagers has been met by the donations from his clients and from other local charities. Mr.Phal has been spending his time with the villagers besides his guiding to scout those who badly need the well and he is always trying his best to get the donation and has the well installed on time. He is well admired and respected locally and internationally. After many years of promoting the project, Mr.Phal registered the project under the name of Angkor Well Project.
The problem.

One of the most pressing issues facing rural villagers in Cambodia is a lack of clean drinking water. Currently, villagers and residents in remote areas drink from pools of standing water or from streams and canals. The water is contaminated with bacteria and polluted with waste. Sickness from dirty water impacts on the lives of the already poor by preventing adults from working and children from attending school. In extreme cases this dirty water leads to terminal illness.

There are countless communities in Siem Reap Province alone that don't have access to clean, safe water. You can help change their lives immediately.

What we do.




The Angkor Well Project has worked to increase access to safe water in Siem Reap Angkor, Cambodia since 2005. We have installed more than 400 pump wells in the different villages, providing safe drinking water to over 6500 rural Cambodians.

Our Vision is abundant, clean water for every Cambodian. This water will transform the lives of poor Cambodians by providing better health and a higher standard of living.

Our Mission is to identify the poor villagers who are desperately need clean water; find the resources & donations to help us provide clean water wells; and allow our generous and knowledgeable team to educate and support the villagers so they can change their lives.